What is Project 15?
Every fifteen minutes poachers kill an African elephant. If this continues, elephants will become extinct within ten years. This situation, once desperate, is now dire. And not just for elephants. Grizzly bears, orangutans, lions, and more are also disappearing. Accepting the status quo means losing earth's treasures, one by one.
But it does not have to be like this.
What if we could save these elephants and other creatures, based on what IoT solutions we already have? Why not use RFID tags and defined MCU sectors that now prevent shoplifting in retail stores to identify when an individual pangolin is stolen? Or repurpose heat mapping cameras that track customer behavior to recognize immediately if a hippo has been off on its own? What if we could learn in real-time, by means of solar-powered drones that monitor oil pipelines, whenever a predator has culled the herd, or a new baby elephant has been born? What about replicating smart cities as smart savannahs?
This is the mission of Microsoft's Project 15: An animal conservation initiative created to put a spotlight on the problem at hand. Named in recognition of the frequency with which elephants are poached, Project 15 aims to raise awareness in our partner ecosystem and develop positive change through collaboration and IoT technology. To build a bridge for the scientific community to see what solutions we have already, to create the connection to talk to us and our partner ecosystem directly and work to get these problems solved and solutions built out on Azure, the World's Computer. How can we help?
The Origin Story of Project 15 from Microsoft
Two solution architects at Microsoft, Sarah Maston and Daisuke Nakahara, learned about animal poaching from world expert Eric Dinerstein, Director at Resolve and lead author of Global Deal for Nature (GDN). They realized that a 3rd party solution accelerator was already in market for safety notification – Project Edison – and this solution accelerator had a new use case they never realized. Sarah Maston and Daisuke Nakahara founded Microsoft's Project 15 to reach out to other partners in the ecosystem and ask, "can your solution help?" Meeting more scientists and learning more use cases they need to solve, they realized that this is a way we can help. We may already have tools and technologies that we can bring to the table to help scientists. Reaching out to other groups internally, like Kirk Arthur in the Microsoft Government/Justice & Defense group, to spread the word and find a way to help our scientific community work faster to solve global problems.
The answer I have gotten from everyone internally and from our partner ecosystem as we socialized this mission is, "How can I help?" — Sarah M. W. Maston
Featured Scientists
Project 15 is building the bridge from the scientific community to our technical community. Our featured scientists are those taking the time to educate us, the Microsoft IoT Partner Ecosystem, in their area of expertise. Some of our featured scientists may have their own NGOs already, most will have an area of research that they are focused in and are looking at how technology can accelerate outcomes. Join, learn and contribute your expertise.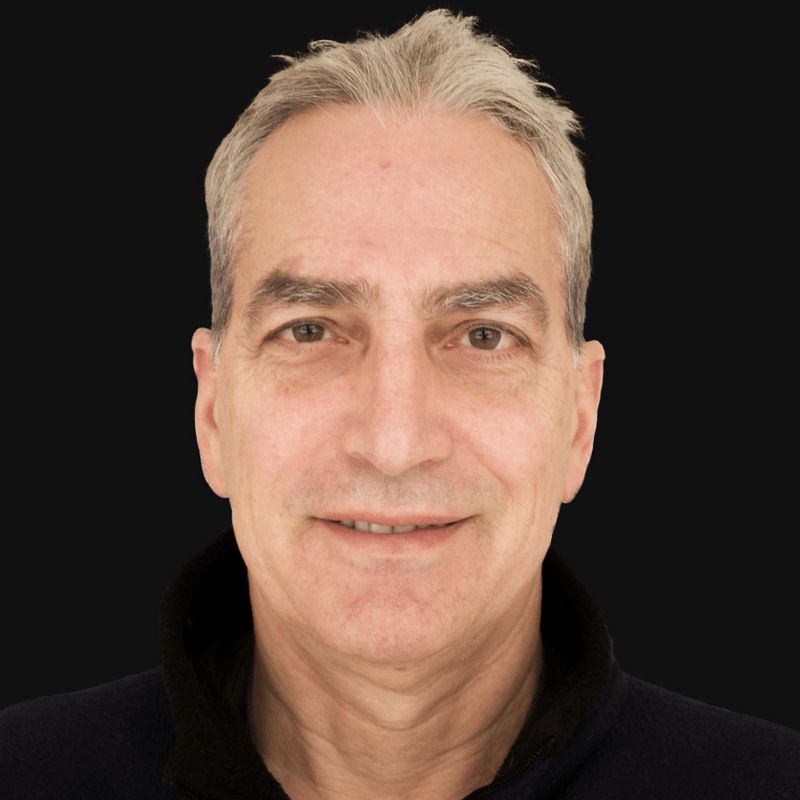 Featured Scientist
Dr. Eric Dinerstein
Director of Biodiversity and Wildlife Solutions, RESOLVE
Dr. Eric Dinerstein is the Director of the Biodiversity and Wildlife Solutions program at RESOLVE. He is also the lead author on Global Deal for Nature, published in April 2019 in Science Advances. For much of the past twenty-five years, he was Chief Scientist at the World Wildlife Fund. Beginning in 1975, he conducted pioneering studies of tigers and their prey and led conservation programs for large mammals, such as the greater one-horned rhinoceros and Asiatic elephant. Eric helped create the conservation plans for many iconic places—including the Galapagos, the Chihuahuan Desert, the Himalayas, the panda mountains of China, and the northern Great Plains of Montana. He has conservation experience in many countries and has published widely on large mammal conservation, including books on rhinos and tigers.
Friends of Project 15
Partners are bringing new and innovative solutions to market every day to meet the needs of their business customers. Those solutions can be applied to other uses to impact the planet in positive ways. Project 15 challenges all of us to reimagine what is possible: bringing scientists and technologists together to empower conservation and help these endangered species. This collective group "friends of Project 15" has the capability to change the future for the tigers, snow leopards, hornbills, rhinoceroses and other species that are vanishing on our watch.
At Microsoft our mission is to "to empower every person and every organization on the planet to achieve more." This value shines through in our AI for Earth initiative, for example, where we're putting Microsoft technology, cloud and AI tools to work to solve global environmental challenges. With AI for Earth, Microsoft has developed open-source tools, models, infrastructure, data, and APIs to accelerate technology development for environmental sustainability. Because, as in all parts of our business, this work and mission would not be possible without the support of our ecosystem of partners.